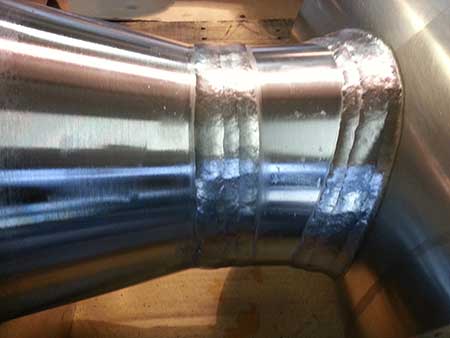 If you need metal fabrication or precision welding services, Custom Components & Assemblies, Inc. can provide you with the right options and the fastest turnaround times for your products. Our Houston precision machining team can provide expert guidance on design and prototyping plans and can deliver the right options for all your parts and components manufacturing needs.
Our CNC machine shop boasts the most advanced equipment to manage all your fabrication and welding projects. Custom Components & Assemblies can apply coatings and create parts to specific tolerances, allowing you to enjoy the most practical solutions from our precision machine shop. We can create skids for hydraulic units and other custom welding projects to suit your needs and budget perfectly.
Fabrication and Welding Equipment
(2) Two 250 Millermatic Welding Units – MIG
(1) One Miller Synchrowave 250 – TIG
Carbon Steel Welding
Material Group # 1 & 2 (516-65, 70)
G.M.A.W. & F.C.A.W.
Stainless Steel Welding
G.M.A.W., F.C.A.W., & G.T.A.W.
Aluminum Welding
G.T.A.W. & G.M.A.W.
Hem Saw H101-1A
Horizontal Saw 12" x 12"
7" Band Saw
Custom Components & Assemblies can deliver the most advanced Houston CNC machining services. We have two 250 Millermatic welding units and hold ASME and AWS certifications, allowing you to enjoy greater confidence when choosing our company for all your welding and metal fabrication needs. Call us today at 713-937-6225 to discuss your project with us. We look forward to serving you and your company.